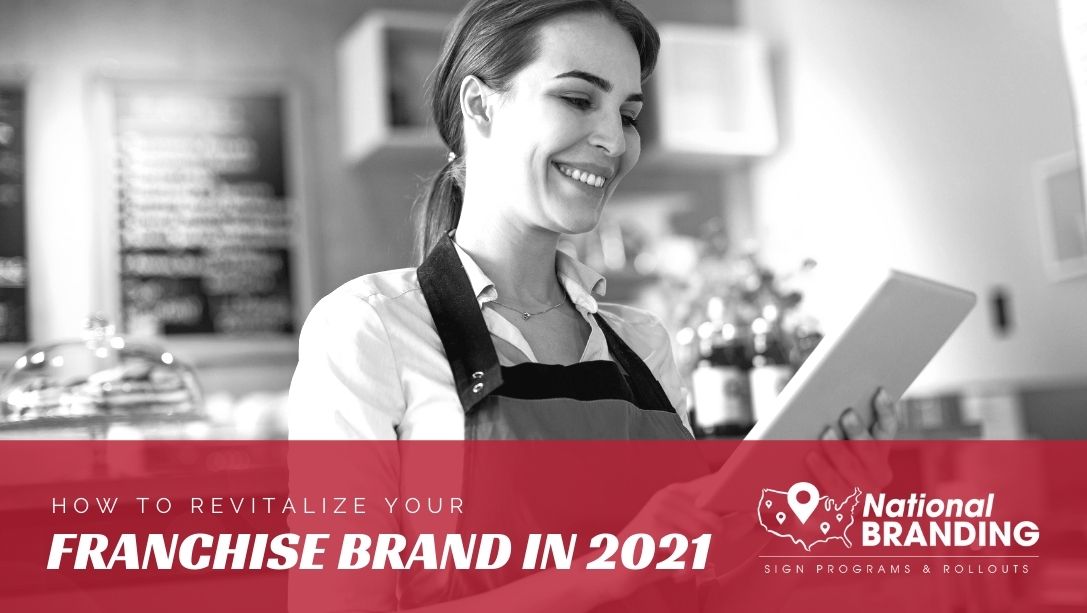 Further your franchise success with pro partners
Here are three reasons why partnership is essential when it comes to revitalizing your franchise in both look and message.
---
Consumer tastes change. Business strategies evolve. Brand ingenuity needs shared to attract and keep customers. Any of these can prompt rebranding.
But what happens when all three happen at the same time? In the past year, companies balanced big business changes simultaneously — and it showcased our nation's entrepreneurial spirit. Restaurants moved to curbside pickup. Stores increased their online shopping options. Service consultations were given over Zoom.
As difficult it was to pivot so quickly, customers have appreciated the added options. And the businesses who have overcome 2020 have seen how they can successfully adapt to changing environments. With your business enhancements and predictions from a variety of sources that say 2021 could be one of the best years for franchise growth, 2021 is an opportune time to evolve in both look and message with a rebrand.
A full-network rebrand is not a small feat — especially when you and your customers value replication and uniformity. But it's important to create a promotional strategy that reflects your forward-thinking franchise as a whole.
That's where pro partnerships come in. Franchise partners can leverage the success of the brand's history, while providing a fresh look, and promoting how your franchise continues to evolve with your customers in mind.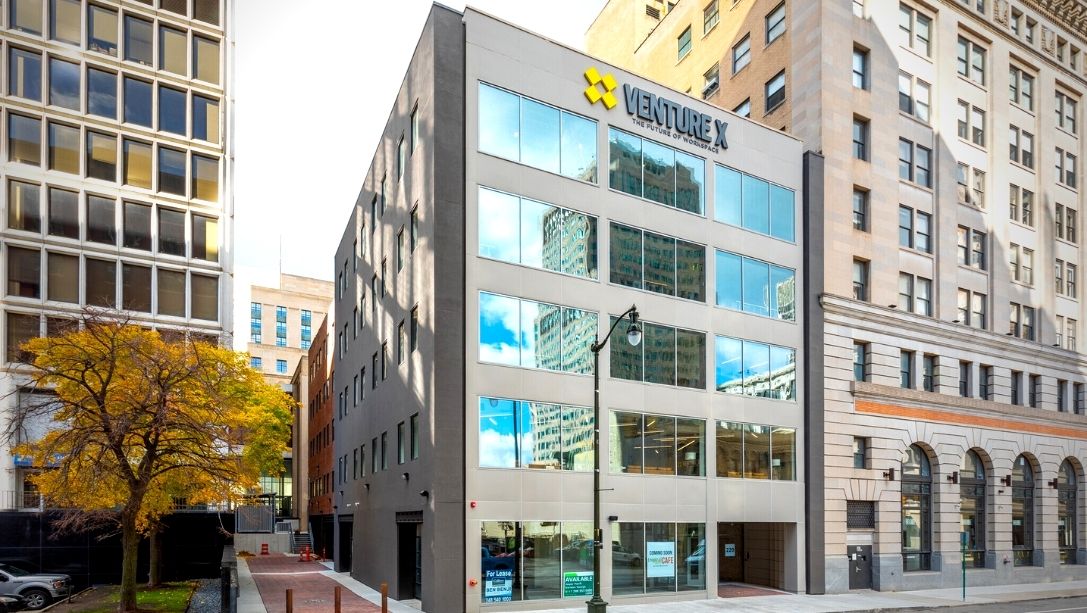 Pro Tip No. 1. Create the right look and message.
Think about the ultimate marketing plan you'd like to implement. You may have one in mind, but don't have the time or resources. Or you might be interested in a new strategy, but you aren't sure where to start.
Seasoned pros can make it happen and may be the right investment for your brand. Here's why:
Brand strategy is what they do.
Business owners know that branding extends far beyond a fancy logo or a catchy tagline — but a brand's look is what the public sees first, so you need to put your best look and message forward.
An example of when a new look gave a franchise a boost? Popeye's Chicken reworked their look from a clunky primary-colored "Popeye's Chicken and Biscuits" to a more mature streamlined "Popeye's: Louisiana Kitchen." Their new look gives a nod to today's fashionable farmhouse decor with a centered weathervane-silhouette chicken in its logo. In this rebrand, authenticity led the way — authenticity is very appealing to customers — because the restaurant relied on its history and heritage since the chain originated in Louisiana and included their 1972 foundation year in the new logo. Doing these things instantly added an established and trusted "real food for real folks" message. The chain has gained a continued boost in sales since upgrading it's image even through the pandemic.
They can make it happen from start to finish.
For most franchise brands, in-house marketing staff isn't large enough to have experience or skills in every facet of public relations and marketing. But a public relations agency does — and the portfolio to prove they can get the job done, on time. Franchise owners that invest boldly (and wisely) in marketing outdistance themselves from competitors who don't evolve with the times or have cut budgets. Knowing how important agencies are to business growth, Forbes recently created a list of America's top PR agencies.
You'll learn about what technology is out there for your needs.
Professional PR agencies are digitally savvy. Knowing business beneficial technologies and programs are a part of their jobs. So they will save you time when finding you the tech that will save your business time (and hopefully money).
They are socially conscious.
Well, at least when it comes to social media. They will help your brand create the right strategy for social platforms that will benefit your brand. PR pros can guide you on what social platforms your brand should invest time into, share social media best practices and more. And if your team is limited, PR teams have social media specialists who can create social calendars and write posts (based on your brand guidelines) to use on your brand account. From Nike to Wendy's, here are a few brands that are doing it right.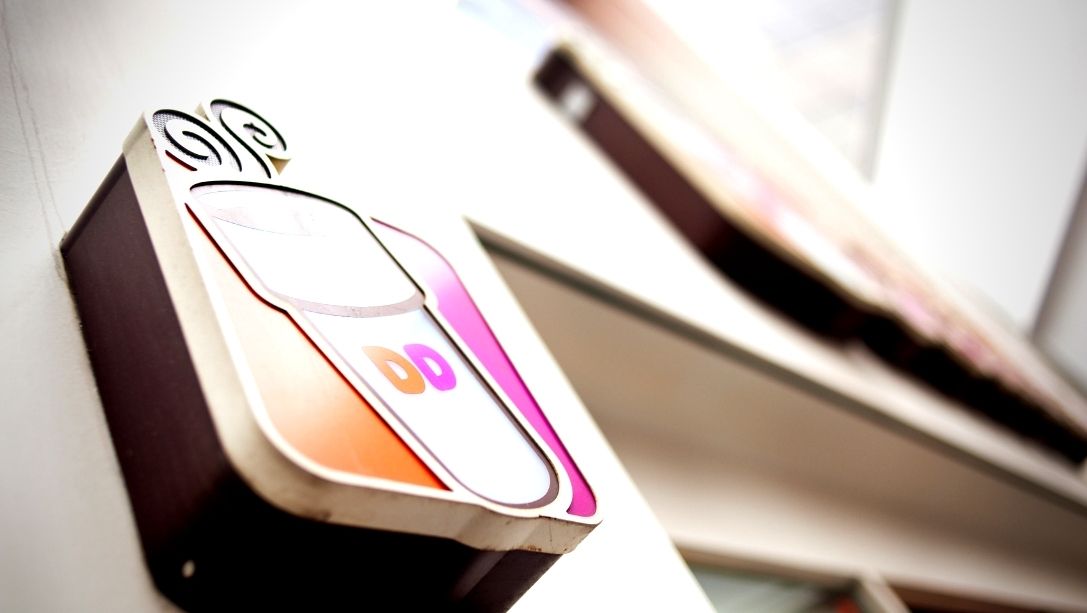 Pro Tip No. 2. Focus on brand experience.
Sometimes it's not the look that needs changed or enhanced. It's the brand experience. The goal of brand experience is for people to feel positively about your brand anytime they see or interact with it.
First steps in achieving this? Pay attention to what customers want through feedback and research, and then look for ways to deliver. PR agencies specialize in this, which makes for an advantageous partnership.
Brand experience changes bring in new customers (while keeping loyal ones happy). We've recently seen this with Dunkin', formerly Dunkin' Donuts. Although the restaurant chain had a loyal audience and was doing very well in the 45-plus demographic — probably thanks to those 1980s "Time to make the donuts" commercials — the franchise knew it wanted to appeal to a wider audience. So they looked at buyer behavior and expectations. Dunkin' learned: Donuts aren't a go-to item; customers want cold brew coffee, breakfast wraps and a variety of beverage options. And, more importantly, they want it fast — most people aren't stopping for conversations over coffee and donuts anymore. So Dunkin' made an effort to rebrand in a way that gave the younger on-the-go audience what they wanted, while still respecting the loyalty of current customers.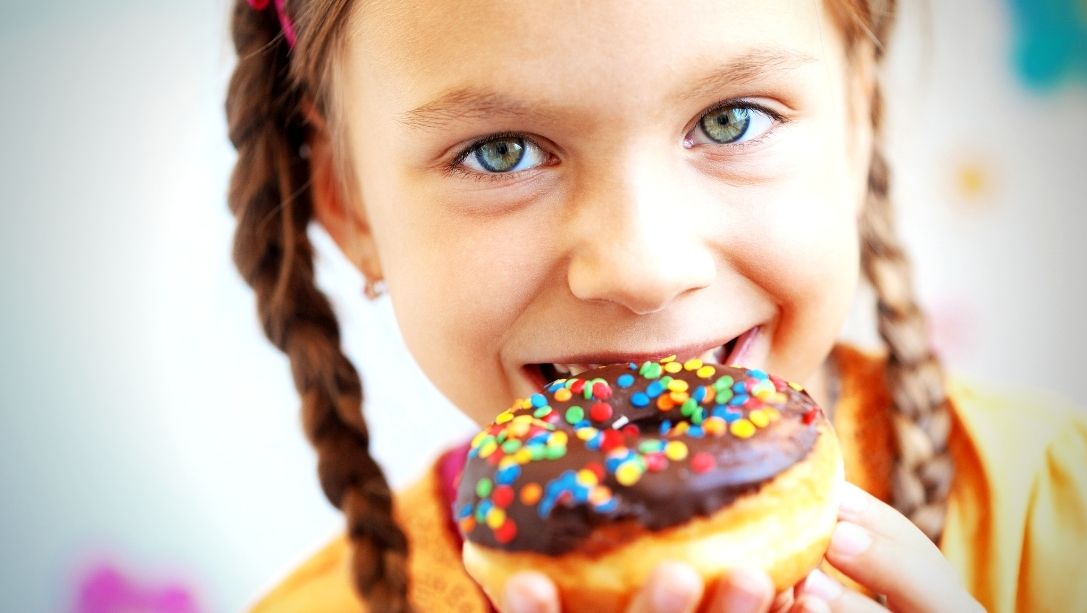 The company added a mobile-order drive thru lane to bypass the people in line ordering. They also added an in-store area for mobile pickups. They partnered with delivery services like GrubHub and offered discounts to entice people to order. They minimized the donuts by literally taking it out of their name. In this rebrand, Dunkin' kept what worked to keep brand recognition — like the iconic thick font, their orange and pink color scheme, their classic coffee, and having the donuts visible in store (they do look pretty!).
Their rebrand worked. Dunkin' has more than doubled its stock price on the New York Stock Exchange since the rebrand while Starbucks' stock price increased by a little over 20% in the same time span. This shows the importance of gathering essential data — like consumer wants and needs — to help steer the rebrand plan.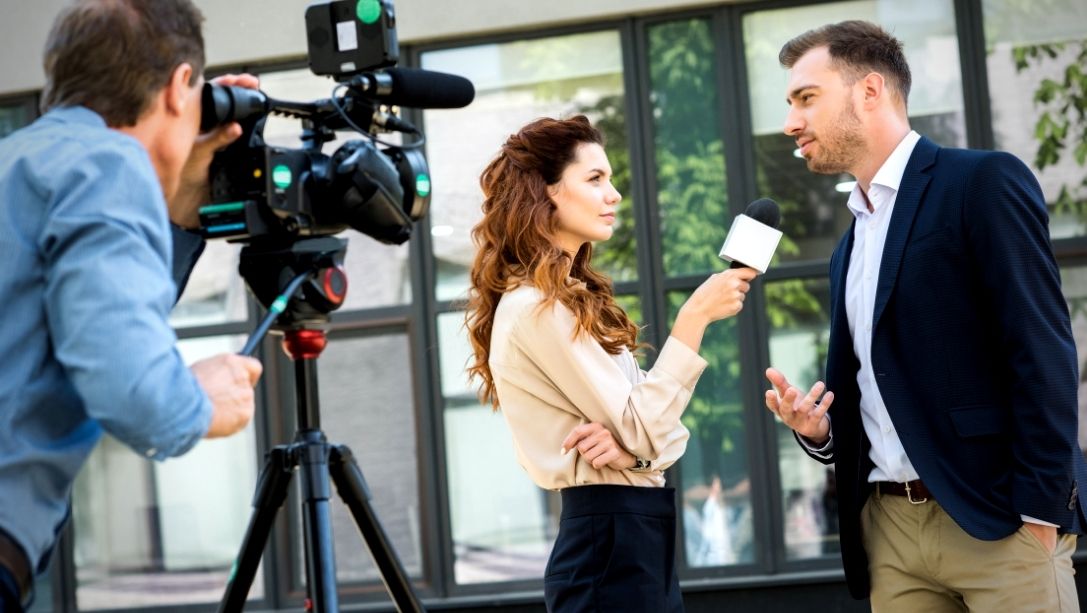 Pro Tip No. 3. Introduce the new you in an organized way — and get press coverage (the good kind).
People are complicated. We want our businesses to stay current with our needs, have the latest tech conveniences, and a fresh look — but then we get frustrated when our favorite coffee creamer has a new label and it takes us five more seconds to locate it in the dairy section. So we want change, but it takes us a minute to get used to it.
That's why branding professionals are needed partners in both brand rollout and public announcement. This is especially beneficial for a successful franchise: As you know, it can be challenging, at times, to balance the needs of your franchisees and the public.
When it comes to brand rollout, look within first
A smooth rollout needs to keep stakeholders and shareholders informed, included and excited. Whatever the elements of the rebrand, materials need to be changed system-wide in order to maintain consistency. Each franchise location will need to display any updates or changes to the logo, graphics, copy, colors and fonts.To ensure consistency, companies need to make sure franchisees have what they need to implement the new look and know the timeline on changing marketing collateral and signage.
Full service branding experts like National Branding can help keep this process streamlined and moving forward. The team partners with franchises like Jet's Pizza and RE/MAX and knows the level of commitment and attention to detail required. They work with brands across the nation to design, create and implement new signage, vehicle fleet looks and more. Their expertise spans from rebrand concepting to sign installation. And, to keep you updated every step of the way, National Branding created the sign management software BrandBoss.
Then let the world know
Once your franchise team is aware of the rebrand and the process is well underway, it's time to roll out your new brand externally. Getting the word out to the public requires more than a change in marketing materials – it requires an announcement.
Customers want to know how rebranding will affect them: Tell them about added convenience, product changes and updates, and your motivation behind the rebrand. It's important to keep your customers informed in order to maintain loyalty and credibility. Putting a press release together and pitching it to local or national media can be an effective way to get the word out about your rebrand. Public relations pros know the right media outlets and reporters to work with, and have long-standing relationships with these contacts. Experience counts when it comes to getting your brand the attention and media coverage it deserves.
The bottom line? Make sure your rebrand is presented as strategic and well thought out to ensure your franchisees, partners and clients believe in the process and trust your company to implement it well — and that these rebrand changes took their needs and wants into account.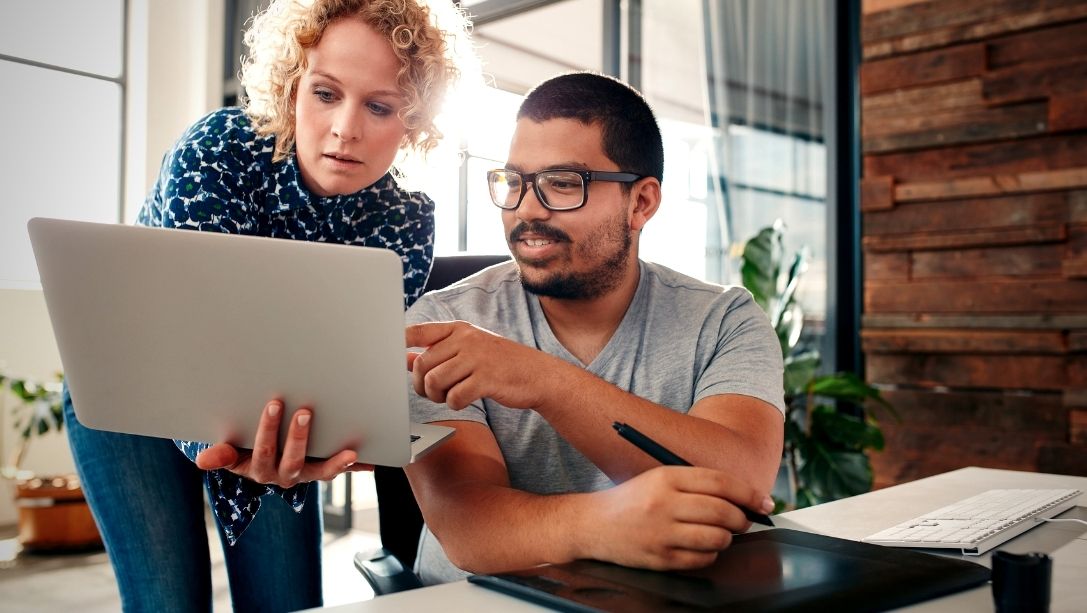 Not ready for the branding pros to get involved?
Here are some do-it-yourself branding tips to keep in mind.
Be authentic.
Mom was right — the No. 1 rule is to be yourself. Your authenticity will make you stand out and help people relate to your brand. When thinking about rebranding, here are a couple questions to answer: What have you experienced or added to your franchise that needs to be reflected in your messaging? And how can you merge the new with your established history?
Know what you need before you begin.
Think about where and how your new look could be featured. Business is online and in person — so you need a diversified array of digital branding tools to complement your real-world presence. Then take inventory of what branded materials will need a new look to help you stay organized when you are ready to feature a new look. These may include: Business stationary, social media platform banners, print collateral, app design, email marketing, website and store signage.
Stay future focused.
Rebranding is essential in any franchised brand at least every seven to 10 years. So look ahead and decide when a rebrand is right for your franchise and factor it into your long-term plans. Even if you aren't ready yet, National Branding's team of experts can do a quick brand consult to give a few pointers for the future planning efforts.
With more than 25 years of experience, National Branding has served hundreds of regional and national brands in every major industry across the United States. National Branding's expertise includes consultation on how to best portray your brand, sign fabrication and installation of signage. National Branding doesn't just build signs – they build brands.