Project Location: 2001 Bryan Street, Dallas, TX 75201
About The Client
DartPoints is a leading edge colocation data center operator that has been at the forefront of the Edge data center revolution since 2012. Their mission is to empower carriers, enterprises, and content providers by harnessing the power of interconnection, enabling everyone to connect, communicate, and experience the brilliance that surrounds us.
They have always recognized and met the need for cost-efficient and performance-driven interconnection, and have dropped pins all over the map to build a scalable, Edge Interconnection Facility wherever their customers need it. With 170 colocation data centers on the horizon, they are constantly expanding their network to meet the needs of their clients.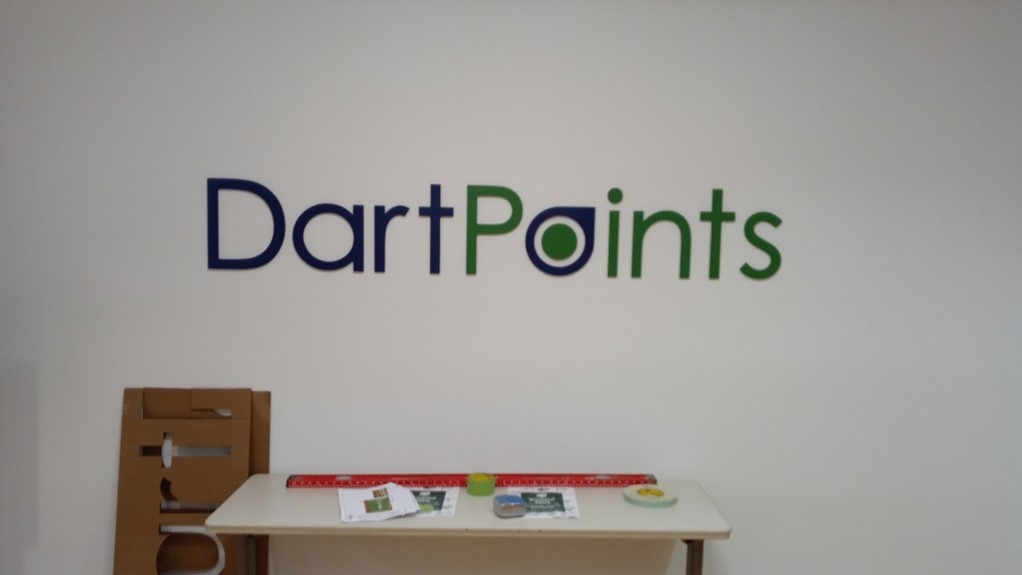 At DartPoints, they are committed to delivering the highest level of service and support to their customers. Their team of experts is dedicated to ensuring that data is secure, reliable, and always available. They are passionate about what they do, and they are proud to be the leading Edge colocation data center operator, empowering businesses to thrive in today's rapidly evolving digital landscape.
Project Overview
National Branding has been working on a branding project with DartPoints since 2021. The project includes branding of eleven different data center sites in four different states with the goal of achieving a consistent look and feel for each location. The scope of the project includes interior and exterior logos, wall designs, custom vinyl door lettering, and updating of exterior signs with DartPoints brand.
Project Scope
The scope of the project includes the following:
Interior branding: The project includes designing and installing interior logos and wall designs that align with DartPoints branding guidelines. The interior branding must create a consistent look and feel across all locations and create a lasting impression on visitors.
Exterior branding: The project includes designing and installing exterior logos and signs that are visible from a distance and highlight DartPoints brand. The signs must be made of durable materials and withstand the elements. Monument signs will also be updated to incorporate DartPoints branding.
Custom vinyl door lettering: The project includes designing and installing custom vinyl door lettering that represents DartPoints brand and creates a welcoming entrance for visitors.
Consistent branding across all locations: The project aims to achieve a consistent look and feel across all locations. The branding should be recognizable and memorable, and should align with DartPoints brand guidelines.
The project is ongoing and is expected to be completed in phases. The timeline for each phase will depend on the scope of work and the location of the site. National Branding will work closely with DartPoints to ensure that the project is completed on time and within budget.