In the realm of National Branding, the challenge of delivering exceptional customer service and maintaining a consistent brand image across multiple locations is significant. National Branding is proud to be a trusted partner of DaVita Kidney Care, a company that truly understands the importance of these aspects. Let's explore how National Branding supports DaVita Kidney Care in achieving their marketing goals and ensuring a consistent experience for their patients and employees nationwide.
A Trusted Partnership: DaVita Kidney Care and National Branding
For several years, DaVita Kidney Care has relied on National Branding's expertise to create and maintain a consistent brand identity across their extensive network of locations. From exterior signs to interior signs and parking signs, National Branding has worked closely with DaVita Kidney Care on various projects, ensuring that each site accurately reflects their brand image and values.
Strengthening Communication and Collaboration
At the forefront of this successful partnership is Lindsay Dyja, the Lead Project Manager at National Branding, who has played a pivotal role in spearheading the branding efforts for DaVita Kidney Care. Lindsay's exceptional leadership and unwavering commitment to outstanding customer service have been instrumental in ensuring the seamless execution of projects and maintaining a strong working relationship with DaVita Kidney Care.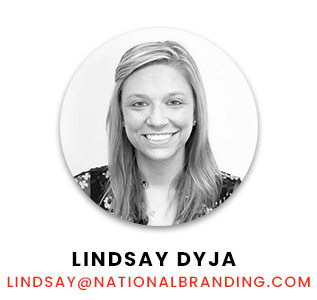 National Branding understands the importance of strong communication and collaboration in achieving branding consistency. Regular discussions and meetings with the DaVita Kidney Care team have become a standard practice. These interactions provide a platform to review progress, address any concerns, and discuss upcoming installations. By maintaining open lines of communication, National Branding ensures that they understand DaVita Kidney Care's branding requirements inside out, resulting in a seamless partnership.
BrandBoss: A Tool for Efficient Brand Management
To streamline operations and facilitate efficient brand management, National Branding employs BrandBoss, a comprehensive brand management app. This powerful software enables DaVita Kidney Care and National Branding to track the progress of each site through a well-defined process, ensuring consistency and accuracy. BrandBoss serves as a centralized platform for communication, approvals, and project details, allowing for smooth coordination between National Branding and DaVita Kidney Care.
Consistency Across Diverse Locations
DaVita Kidney Care operates in multiple states, each with its own unique characteristics and demographics. National Branding recognizes the challenge of maintaining consistent branding across such diverse locations. However, through their expertise and attention to detail, they ensure that the essence of DaVita Kidney Care's brand is faithfully represented across every site. From signage to graphics and other branding elements, National Branding works diligently to create a cohesive brand experience for DaVita Kidney Care's patients and employees, regardless of the location.
Conclusion
The partnership between DaVita Kidney Care and National Branding exemplifies the significance of exceptional customer service and consistent branding in the healthcare industry. National Branding is honored to work with DaVita Kidney Care, assisting them in maintaining a strong brand identity across their vast network of locations. Through effective communication, the utilization of BrandBoss, and meticulous attention to detail, National Branding ensures that DaVita Kidney Care delivers a consistent brand experience to their patients and employees nationwide. Together, they strive to create a cohesive and recognizable brand that reflects DaVita Kidney Care's values and dedication to excellent care.