In the highly competitive world of hospitality and entertainment, first impressions are everything. Your brand's image is the key to capturing the hearts of your customers. At National Branding, we understand the pivotal role signage plays in achieving a memorable and consistent brand presence. As a national sign and branding company, we have honed our expertise to provide tailored signage solutions that cater to the unique demands of the hospitality and entertainment sector.
Today, let's explore the key facets of our expertise and learn how our signage solutions can help you shine in the spotlight.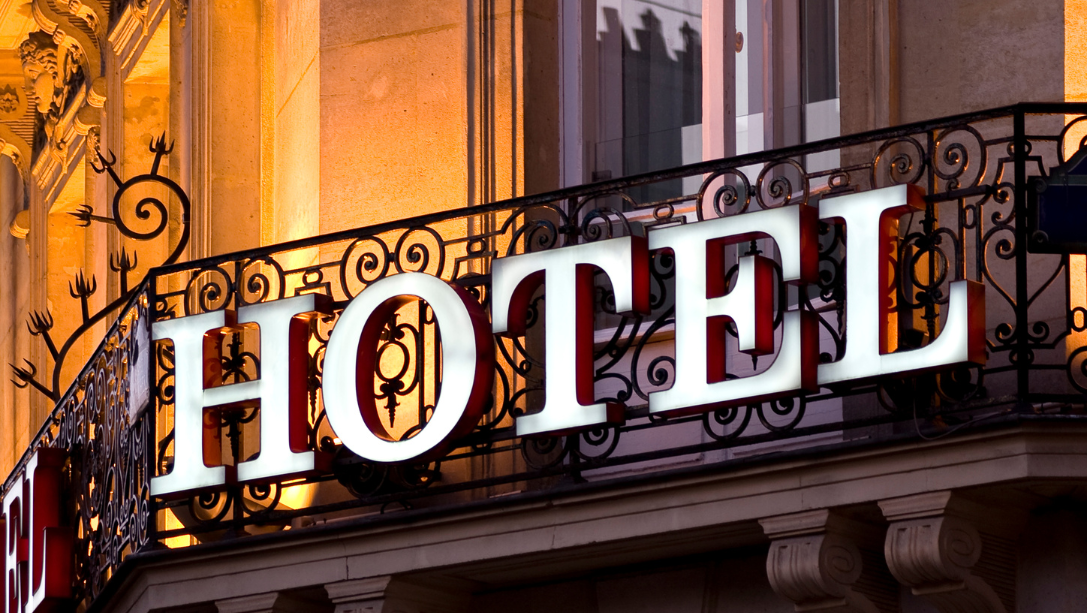 Signage Solutions for Premium Brands
In the hospitality and entertainment industry, premium branding is the golden ticket to success. Businesses like yours understand the importance of delivering an exceptional experience to your customers. And it all begins with that critical first impression.
At National Branding, we are dedicated to elevating your brand's image through our premium brand signage solutions. Whether you're running a luxury hotel, a high-end restaurant, or a prestigious entertainment venue, we recognize that consistency and quality are of paramount importance. Our signage solutions are carefully designed to seamlessly integrate with your premium brand, creating an ambiance that leaves an indelible mark on your guests.
Monument Signs for a Lasting Impression
Monument signs are often the very first point of contact between your business and your customers. They guide visitors to your establishment and set the tone for their experience. These signs present a unique opportunity to convey your brand's identity, values, and commitment to excellence.
National Branding excels in crafting custom monument signs that not only stand out but also leave a lasting impression. Whether you manage a hospitality chain or an entertainment business with multiple locations, our monument signs are designed to effectively communicate your brand's essence to your audience. By choosing National Branding, you're making a statement that your brand stands for consistency and quality.
Economies of Scale in Volume Sign Purchasing for National Chains
National and franchise businesses, with their expansive footprint, require a seamless and cost-effective approach to maintain consistent branding across numerous locations. Recognizing the critical role that economies of scale play in achieving this, National Branding offers a strategic solution through volume sign purchasing that goes beyond mere cost reductions, ensuring both uniformity and impact across your entire chain.
When it comes to volume sign purchasing, we leverage economies of scale to enhance both the pricing and service levels. We prioritize the efficiency gained through handling large quantities. Take, for instance, the streamlined process enabled by economies of scale: 75 site surveys seamlessly conducted in just 30 days. This is the power of scale at work, allowing us to expedite processes without compromising on quality.
At National Branding, we understand the intricacies involved in managing multiple sites, from logistical challenges to diverse branding requirements. Our seasoned team is equipped to navigate these complexities, ensuring the production and delivery of the required signage in a timely manner. The emphasis here is not only on reducing costs but also on leveraging the advantages that volume brings to elevate the overall service level.
By choosing National Branding for volume sign purchasing, you gain the convenience of a centralized process that optimizes efficiency and cost-effectiveness without sacrificing the meticulous quality and design standards that define your brand. This approach guarantees that every location within your chain proudly reflects the same high standards, contributing to a cohesive and impactful brand identity across your entire network.
The Power of Consistency in Branding
Consistency in branding is not just a nicety; it's a necessity. Customers should experience the same quality and image at any of your chain's locations, whether they're visiting a hotel, a restaurant, or an entertainment venue.
National Branding is committed to helping you maintain this critical aspect of branding. Our channel letters and monument signs, produced in volume, are carefully designed to ensure that your brand's visual identity remains constant. This consistency is a powerful tool in building trust, loyalty, and recognition among your customers, regardless of where they encounter your brand.
Your brand's image is the heart of your business, and signage is the voice that speaks to your customers. National Branding understands the unique needs of national chains and franchise businesses in the hospitality and entertainment industry. Our channel letters, monument signs, and volume sign purchasing services are geared toward elevating your branding efforts and ensuring a consistent, memorable brand presence.
Are you ready to strengthen your brand's identity and make a lasting impact on your customers? Contact us today to discuss how National Branding can help you achieve your branding goals while saving on volume sign purchasing for your multiple locations.