National Branding, a prominent name in the sign and branding industry, proudly participated in Sign Manufacturing Day 2023. On October 6th, our doors swung wide open to welcome several eager students from a local high school. It was an opportunity for us to offer an inside look into our bustling facility and, more importantly, to introduce these young minds to the captivating and diverse career possibilities that await them in the sign, graphics, and visual communications industry.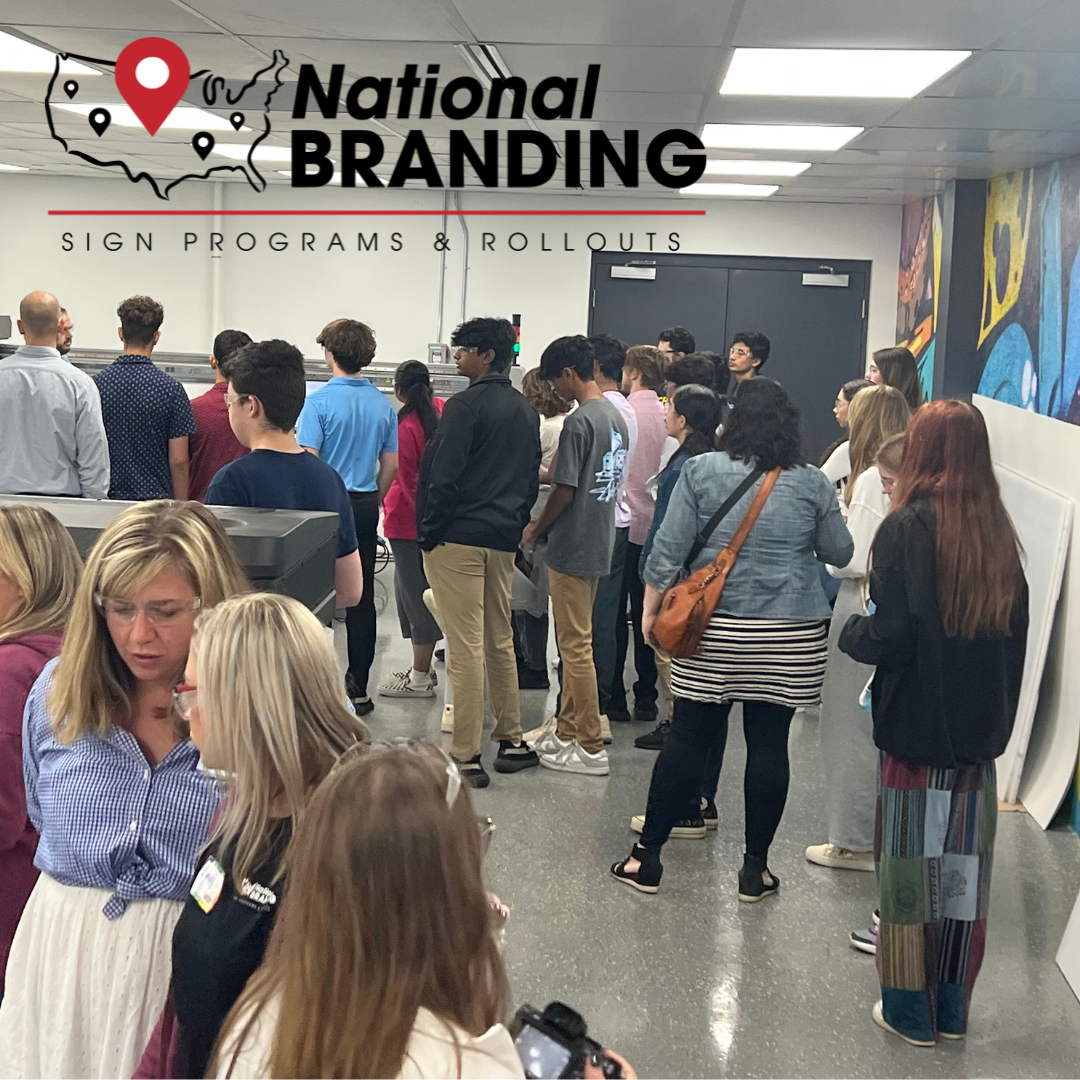 The challenges in finding qualified workers are well-recognized within our industry. On Sign Manufacturing Day, companies across the sign, graphics, and visual communications spectrum unite in hosting facility tours, all with the shared objective of inspiring students to explore the abundant and thrilling career avenues that this industry has to offer.
Our guests, the students, embarked on a journey that unveiled the magic behind the creation of signs. From the initial design phase to the fabrication process and finally the installation of signs, they were granted an exclusive insight into the entire lifecycle of a sign. They were introduced to the vast array of sign types we produce, the diverse materials we work with, and the intricate processes we employ to craft these essential elements of our visual landscape. Moreover, our students had the unique opportunity to engage in meaningful conversations with our experienced team members, who generously shared insights about their roles and the genuine passion they hold for their work in the sign industry.