In the expansive Canadian landscape, Connect Hearing has emerged as a prominent provider of comprehensive hearing healthcare services and cutting-edge technology. Their commitment to fostering enduring relationships and community engagement has driven them to not only be a premier hearing healthcare provider but also a consistent and recognizable brand throughout the nation. In this endeavor, National Branding, a distinguished national sign and branding company, has played a pivotal role in helping Connect Hearing achieve this vision through their expertise in crafting impactful signage solutions.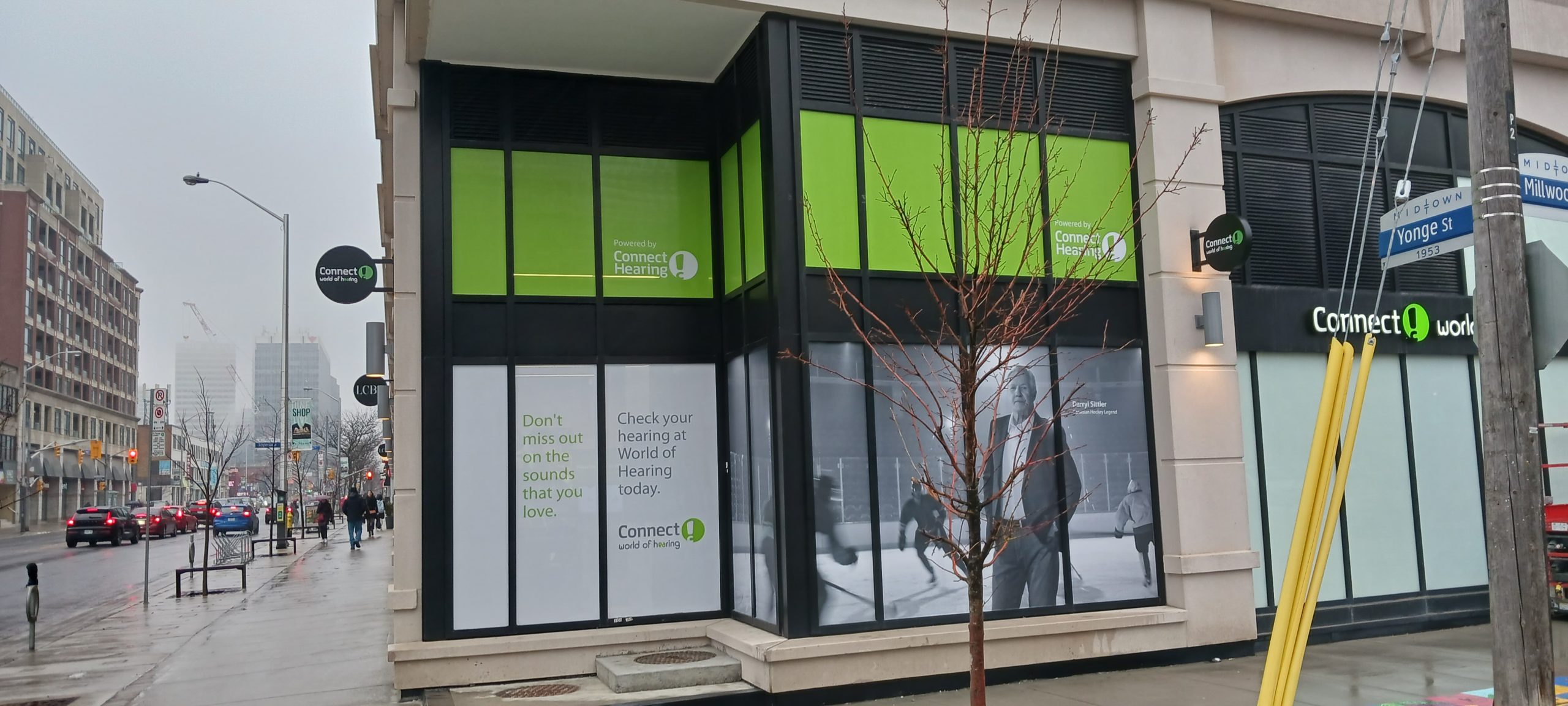 The Strength of Cohesive Branding: Connect Hearing's Vision
As a leading hearing healthcare service provider in Canada, Connect Hearing recognizes the importance of being visible and easily recognizable to their clients. Whether it's a bustling city street or a tranquil neighborhood, Connect Hearing aims to have their signage stand out and capture the attention of passersby. A well-designed and consistent brand identity not only reinforces trust and familiarity among their existing clients but also sparks the interest of potential clients seeking hearing solutions.
A Trusted Partner: National Branding
National Branding, armed with its extensive experience in creating and implementing effective branding solutions, has become a trusted partner for Connect Hearing in establishing a unified brand presence across Canada. As a nationally recognized sign and branding company, National Branding has collaborated extensively with businesses of all sizes and industries, bringing their brand visions to life through a wide array of signage options.
Transforming Spaces: Types of Signs Installed
To fulfill Connect Hearing's objective of being easily recognizable and consistent in signage, National Branding has deployed a diverse range of sign types to transform various spaces. These include:
Dimensional/Channel Letters:

These striking signs create a three-dimensional effect, making its logo and brand name pop on storefronts and buildings.

Window Vinyl:

Leveraging windows as canvases, window vinyl graphics display Connect Hearing's message and services in a visually appealing manner.

Tenant Panels:

In commercial spaces and malls, tenant panels distinguish it among other businesses, offering clear visibility to potential customers.

Wall Signs:

Mounted on walls, these signs serve as a bold statement of it's presence in various locations.

Interior Acrylic Letters:

Inside the clinics, interior acrylic letters maintain brand identity consistency, reinforcing trust and professionalism.
Empowering Connect Hearing with Unifying Signage Solutions
Connect Hearing's dedication to providing top-tier hearing healthcare services across Canada is commendable, and their aspiration to become a consistent and recognizable brand is well-supported by their partnership with National Branding. By enhancing spaces with impactful signage solutions, Connect Hearing effectively captures the attention of passersby and solidifies their position as Canada's premier physician-referred hearing healthcare provider.
As Connect Hearing and National Branding continue their collaborative efforts, they exemplify the potential of strategic partnerships in creating a unified and impactful brand experience for clients and communities alike. Through their commitment to empowering lives through better hearing and a cohesive brand identity, Connect Hearing and National Branding showcase the power of cross-border brand unification and its positive impact on businesses and customers alike.