National Branding is thrilled to be one of the few sign companies in the country to offer the new HP R2000 flatbed printer. This printer is truly a game-changer in the sign industry, offering unparalleled versatility, quality, and productivity.
One of the most significant benefits of the HP R2000 is its use of HP's Latex Ink technology. This technology allows for printing on a wide range of substrates, including rigid materials such as wood, metal, acrylic, and glass, as well as flexible materials such as fabrics and vinyl. This means that we can create custom signs for our customers on almost any material they desire, allowing for truly unique and personalized signage.
In addition to its versatility, the HP R2000 also offers enhanced productivity. With speeds of up to 538 square feet per hour, we can produce high-quality signs quickly and efficiently, which means faster turnaround times for our customers. Plus, the printer's automatic maintenance system ensures consistent, high-quality output, reducing the need for manual intervention and minimizing downtime.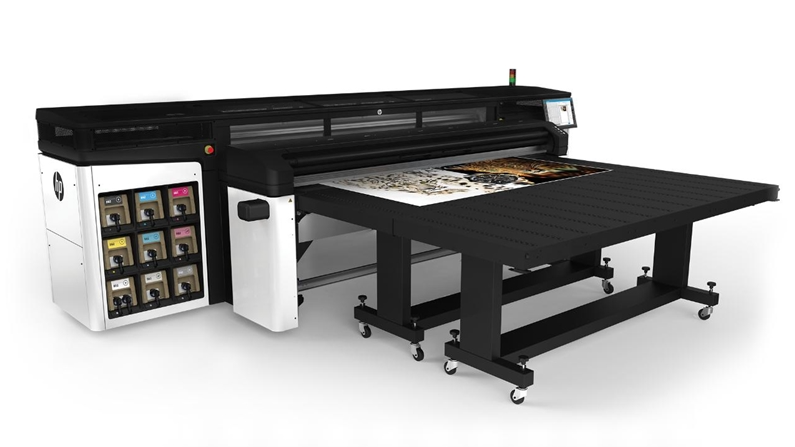 But the benefits of the HP R2000 don't end there. The printer also boasts a range of advanced features that allow us to produce signs of the highest quality. One such feature is the High Dynamic Range (HDR) printing technology, which enables the printer to produce a wider range of colors than traditional printers, resulting in brighter, more vibrant images. The printer also features a high-resolution print head that can produce images with resolutions of up to 1200 dpi, ensuring crisp, clear, and detailed prints.
Another benefit of the HP R2000 is its ability to print white ink, which opens up a whole new world of design possibilities. With white ink, we can print on clear or colored materials, creating eye-catching effects that simply wouldn't be possible with traditional printers. For example, we can print a full-color design on a clear acrylic sheet and then add white ink behind the design to make it stand out. This is perfect for creating attention-grabbing signs and displays that really make an impact.
At National Branding, we are committed to providing our customers with the latest and greatest technology to meet their signage needs. With the HP R2000, we can offer even more high-quality, custom sign options, from promotional materials to trade show displays to large-format banners.
In addition to its versatile printing capabilities and enhanced productivity, the HP R2000 also uses environmentally friendly, water-based inks that are odorless and emit no harmful VOCs, making it a sustainable choice for eco-conscious businesses.
Whether you're looking for custom signage for your business, event, or personal use, National Branding has you covered. Our experienced team can help you design and create the perfect sign to meet your needs, whether you're looking for a simple banner or a complex trade show display. Contact us today to learn more about how we can help bring your vision to life with the new HP R2000 flatbed printer.